Al Bahmani: Based Off a True Story, The Rest He Made Up.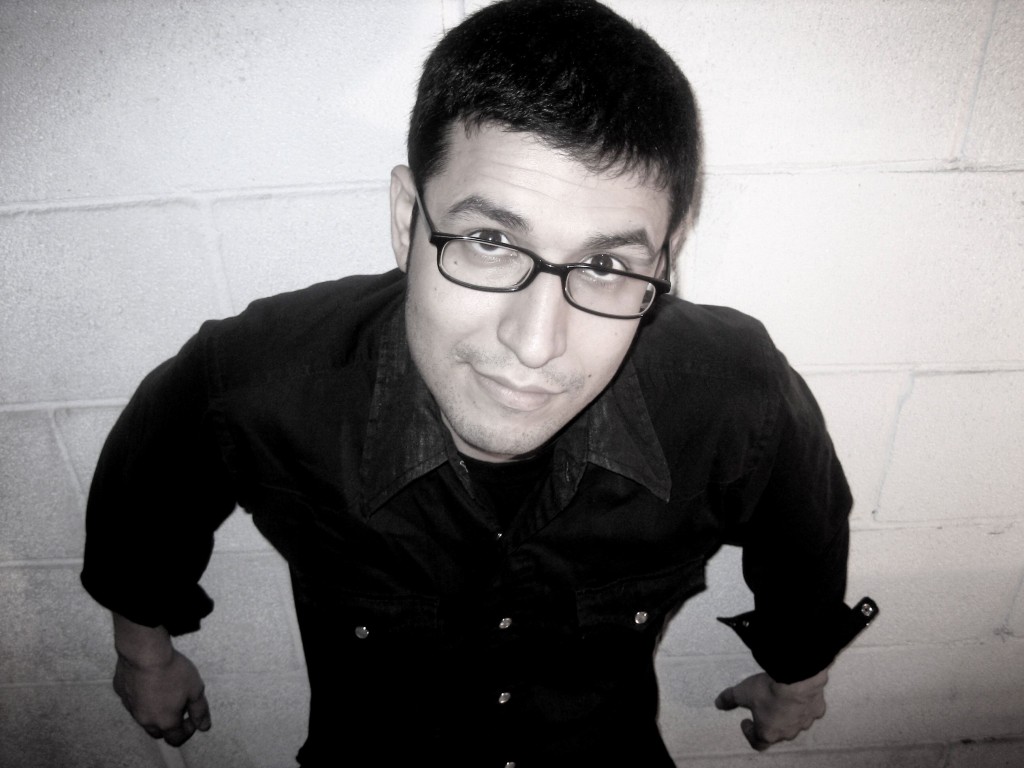 Al Bahmani is a self-described "silly human being", but more than that, his comedy makes the world a better place, one joke at a time. A native of Houston, Texas, he has no trace of the region's accent. Similarly, his material has a universal appeal that transcends niche demographics of age, race and gender. If Al Bahmani were a Comedy Super Hero, he would be Everyman.
With his Jerry-Lewis-meets-Latino-John-Oliver good looks and carefully honed, dorky charm, Al's quirky thoughts reveal that nothing is as it seems. Al Bahmani's alchemy of observations quickly turn every day events into bizarre scenarios, and his comedic insights render any attempt at normalcy futile. His comedy will forever make you wonder how you never thought of something before; you will never be the same again; and you will be glad for it!
Al Bahmani started doing stand-up in 2001 while doing videos for the Laff Stop's in-house sketch group, "Bosco's". Since then, he has honed his delivery to a polished ease with expert timing at such clubs as LOL Beaumont, Laff Stop, and Comedy Showcase. Perhaps more telling are his accolades outside of the traditional comedy circuit, including: Winner of Best Gross Out at 2012 Splatterfest; his Feature Set at Occupy Houston; and performing at the South By Due East Music Festival 2007/2008. Multi-talented, Al Bahmani also received the Bronze Remi for Best Original Comedy Short at Worldfest Film Festival 2012, he's performed poetry at the Beat Museum Poetry Festival in San Francisco, and this past year he has been shooting, writing, and producing "Call Zaul", a series of Super Villain Attorney commercials for Funny or Die. He has shot and co-produced video projects with Allah Made Me Funny's Mo Amer. Al Bahmani's most recent creative outlet has taken the form of sharing his stories on stage at The Moth story telling slams. He even wrote part of a synagogue's musical for Purim Spiel… and he's not even Jewish!