December 19th, 2009, the Houston Laff Stop closed its doors.
Here are some facts for those of ya'll at home keeping score.
Last open mic night: December 9th, 2009
Last host and emcee: Barrett Goldsmith
Last feature act: Mike Vance
Last guest spot: Slim Bloodworth 
Last headliner: Carl Faulkenberry
Last club owner: Don Learned
Last general manager: Scott Garrett
Last doorman: Frank Garcia
Last bartender: Michael "Roach" Duran
Last winner of Houston's Funniest Person Contest: John Gard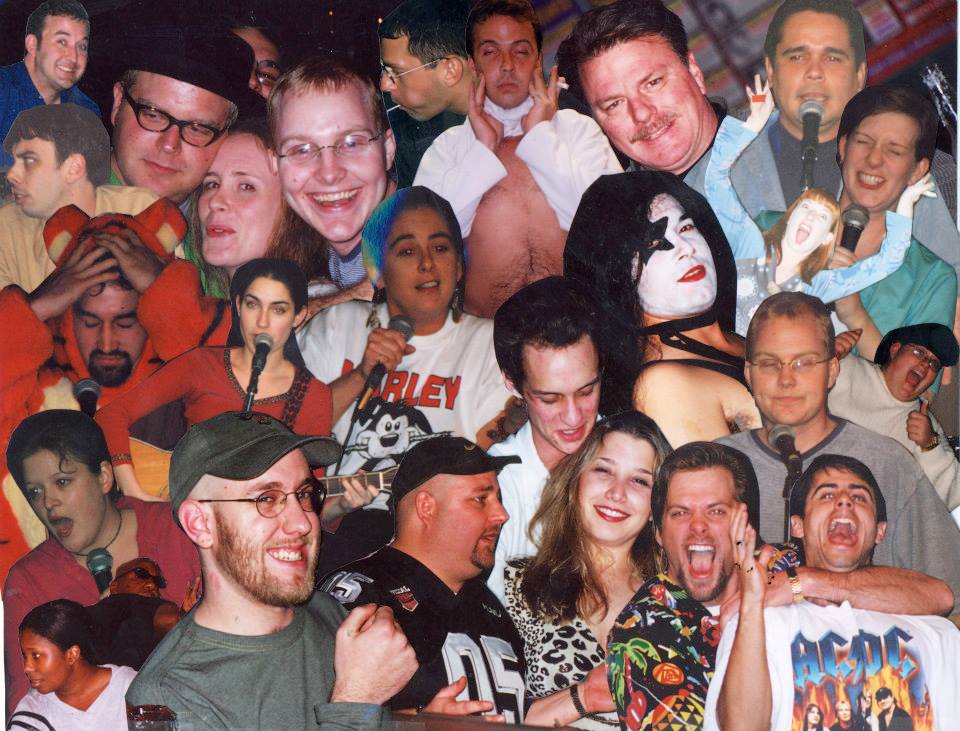 Here's a link to the Houston Chronicle's Retrospective
http://www.chron.com/entertainment/photogallery/Laff_Stop_19812009.html
Here's ace reporter Dusti Rhode's account
http://blogs.houstonpress.com/hairballs/2009/12/laff_stop_houston_closed.php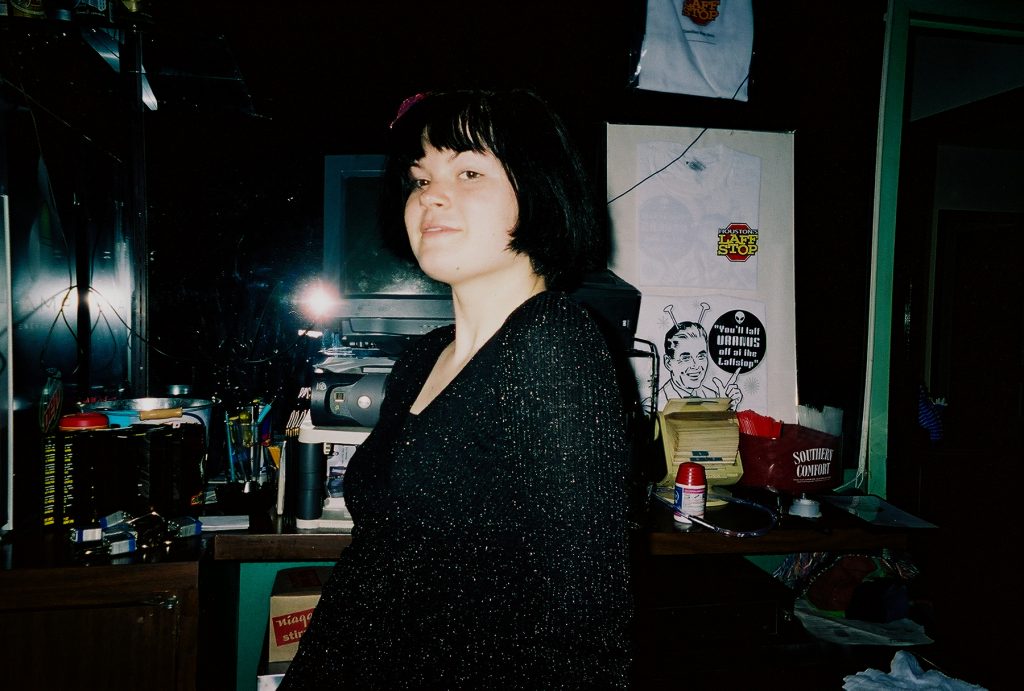 I told a friend. His response, "The Laff Stop is closed? I thought it closed years ago."
Others still have millions of questions.
"So what happened?", they all ask.
Some people claimed to read the writing on the wall way earlier.  Some go as far back to ten years ago. One person said the first domino fell down the night management changed and Larry The Cable Guy was booked to a sold-out crowd.
Others point out allegations of embezzlement, a double shot of alleged managerial incompetence mixed with a bad economy.
Older faces quit, new faces appear with the consistency of a revolving door, lackluster crowds, perks disappear, new rules and times for open mics, goodwill gets lost on all sides of the club dynamic and locations changes, loss of local showcases, apathy to comics, apathy of comics, beer sold by the bucket, Gilbert Gottfried having trouble to fill the venue, comics feeling no longer welcome, comics moving forward in life, comics falling out of life, comics being banned from open mics, comics being forced to choose performance space. And that's before the Laff Spot bought the Laff Stop.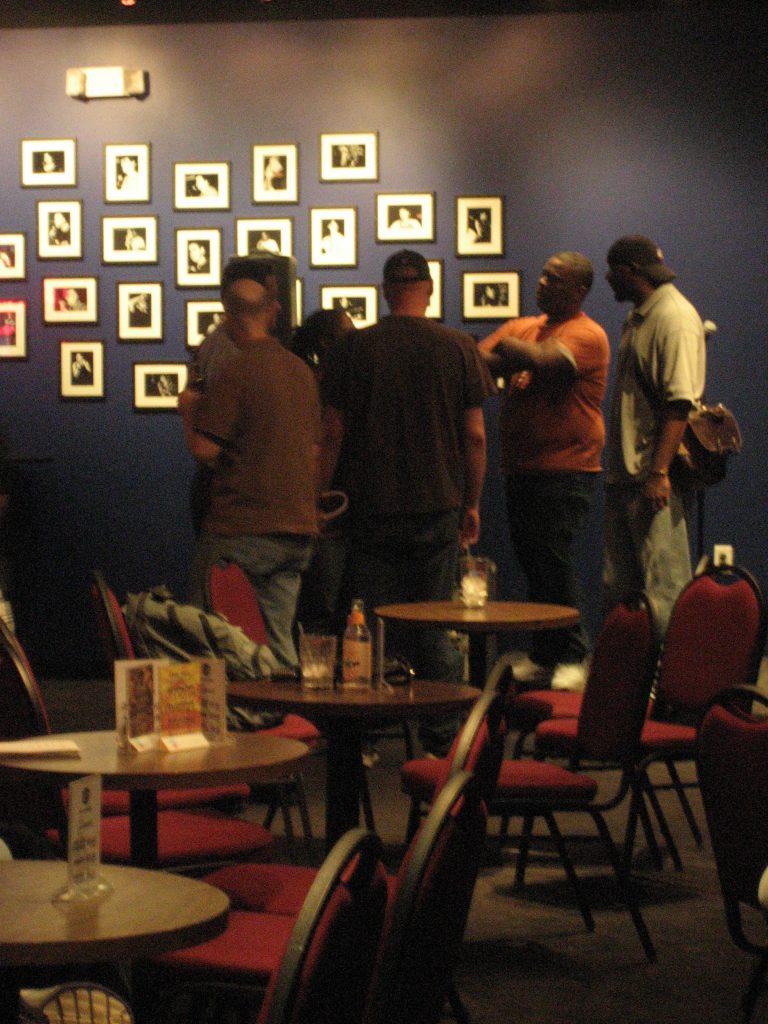 Yes, the copy, the Laff Spot bought the original, the Laff Stop. It's weird and confusing. Like Coca Cola being bought out by Koko Coola.
During that time club owner, Don Learned was given a chance to buy the Laff Stop, he was already planning to move his club, 'The Laff Spot' from it's Willowbrook location to it's Louetta Road location.
Most likely that change of venue didn't do as well as planned. With enough resources to run one comedy club at a time, Don Learned was forced to make a decision. Which club do I keep? Do I keep the one in my name? Or do I keep the one with the better reputation and location that's not in my name? In the end, he chose to save the one in his name. Faced with the same set of circumstances' Do I save my kid or the adopted kid?' many people would do the same.
For many weeks the inner knitting circles of Houston comics were buzzing rumors.
"Did you hear about the Stop? Keep it a secret don't tell anyone." gets repeated over and over, leading to Friday, December 18th, 2009 comedian Scott White posts the Facebook status update which sends ripples across the internet.
Leading to Shecky Magazine.com posting Laff Stop closing in 14 Hours.
http://www.sheckymagazine.com/2009/12/houston-laff-stop-closing-in-about-14.html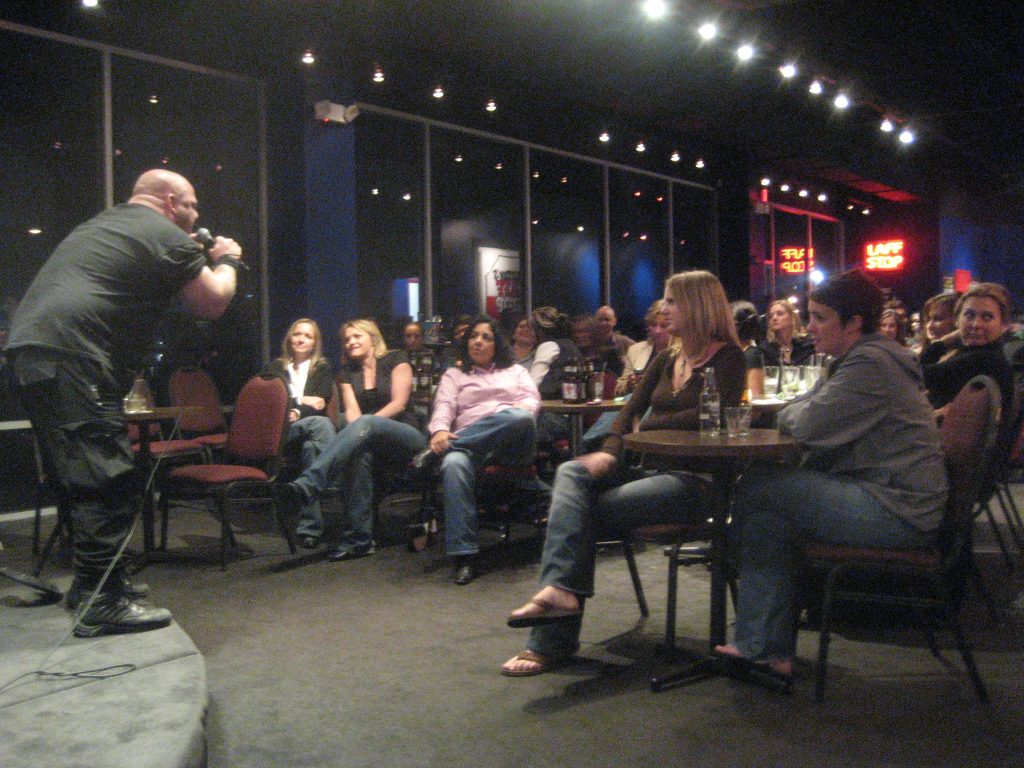 What I didn't understand. Why the secret? Wouldn't it make better sense for comics to know? Wouldn't it make sense marketing-wise? The Chronicle and other media venues could have gotten involved. More people would have come, filled out the club and give it the send-off it deserved. For many folks their time at the Stop was magical. It should of ended with a bang, it ended on a whimper. It was a third show on a Saturday night with 50-60 people in the audience and a gathering of knitting circle comics who haven't hit a stage in a long time, taking photos and snatching keepsakes when nobody was. It could have been grand, instead, it was meh.
"Feels more like an execution than a goodbye," Staci Komp tells me as multiple comics take their keepsakes as a reminder of times past. Rob Mungle tells everyone about the impromptu Irish Wake at the original location which is now the Sherlocks on West Gray.
Here are some of the things overheard at the Eulogy.
I remember hosting an open mic and a headliner bumping someone off the list. So I said, 'This next act calls himself an Entertainer. If you have to use the word Entertainer in your name, you're probably not one. Give it up for Cedric the Entertainer.'
–Martin Walsh
Sarah Tollemache, Diane Cups and Kristin Lindner team up and rip on each other a new one. Billy D. Washington recounted his one side abusive love affair with the club. And reminded comics to look beyond the cliques. Rob Mungle thanked everyone in a speech that made even most hardened bastard get misty-eyed. It was a bittersweet night which ended with little baby getting on the mic.
Gone are the Wednesday night open mic lines that start at 3:30 pm. Gone are the nights hanging out comics, staff, and fans after a show. I remember seeing Mitch Hedberg rock the mic. Don Irrera giving advice. Doug Stanhope recording "Die Laughing" right after 9/11. Gabriel Iglesias, Felipe Esparza, and Armando Cosio giving me my first guest spot. Interviewing Dane Cook in the green room. Shooting sketches with the Boscos sketch comedy troupe. Watching the Brassy Broads and Black and Blue shows. Driving Daniel Tosh to his hotel room. Hanging out with Bryan Hurzie, Niki Key and the many talented cast of characters that populated the Houston scene. Witnessing Dave Attell doing a  sold-out show and living up to his reputation. Chuckling to myself knowing every show started with 2 video shorts Mark Babbitt had me shoot. I remember the Open Mic on 9/10/2001.  I remember taking a bus to sign up on a Monday night after my car died a painful death. Albert DeLeon and Larry Simon teaming up to disturb people. Monday nights were spent learning to make strangers laughs. So many characters, so many memories, joy and pain, it was a good time. I'm glad I made the most of it.
Later at the Comedy Showcase, Annual Christmas Party / Cajun Queen Birthday Bash. Caroline Picard makes proudly displays the chaffing dishes that go back from her old restaurant from way back.
"It's just like the time before, back when the comedy boom of the 80's went bust. Time to get off the pot or shit. A lot of 'comics' are either going to continue on or get a new hobby. Take a look at today's big names. They're the ones that kept on going."
Ultimately that is all we can do.

*Montage photo of Houston Laff Stop Comedy Scene Regulars by Steve Ryan more can be found on www.Marley.net
Photo from 2006 Houston Comedy Festival by Marc Katz
Currently as of 2019 there are only 2 comedy clubs in the greater Houston area, The Secret Group & The Houston Improv.