Cops found a 125 lb tortoise this afternoon in my neighborhood. "It's walking to that house!" "No lady I think it's crawling to get away from us." said one cop. Surprisingly the phone number was scrawled on what looks like whiteout was non working. "It would make good eating," commented the other LAPD officer.  I beginning to wonder if the LA in LAPD is short for Louisiana instead of Los Angeles. The turtle also had a (surprise) non working number painted on it's back to call in case it was lost.
Oh and I achieved my New Year's Resolution and bought  myself a new pair of pants. Keep the expectations low, mark it off the list and move on.
Speaking of keeping expectations low I'm back in the Roast Battle Ring against Wub Savell!
So far I have two wins two losses it can go either way. Wub knows kung fu.. No, seriously, his battle against Brandon Brickz was legendary and his Harry Moroz battle was one the first battles I remembered seeing.
You can get tickets here.. And check Out the Verbal Violence Podcast here. Also congrats to Brian Moses and everyone else involved for taking roast Roast Battle to the next level. Wow..
Got another storytelling thing at the Store coming up in May and a college show later this month too…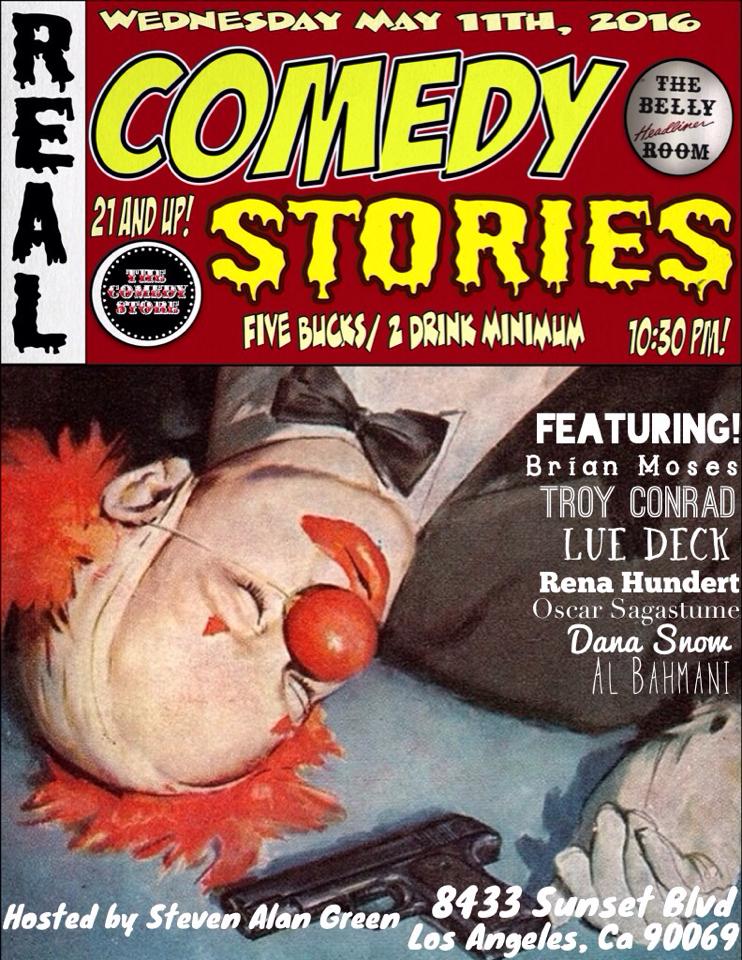 *Details and Line Up Subject To Change!
"In the meantime, you can catch me at the laundry mat next door opening for the dryer." No seriously that's how I have it planned.
I bring laundry and wash my clothes at the laundry mat next to the open mic. I sign up and go up right after the wash is done so is my set. While it dries I catch watch other comic's sets and meet new people or make the opportunity of matching people to online characters that show up in my social media feed. There's a method to this madness. That's what I keep telling myself.
It's been one year later, I still can't believe that I made it this far.