"So Al, what have you been up to?", asks an old Houston Comedy Frenemy. 
"You first, because it's going to sound like I'm bragging." I then stretch out both my arms back and point to the poster on the back door of the Comedy Store, "I'm hosting a show at the Belly Room." They then walk away from me.
"But wait! There's more!", I declare as I hear them speedwalk halfway past Bill Hick's name on the wall.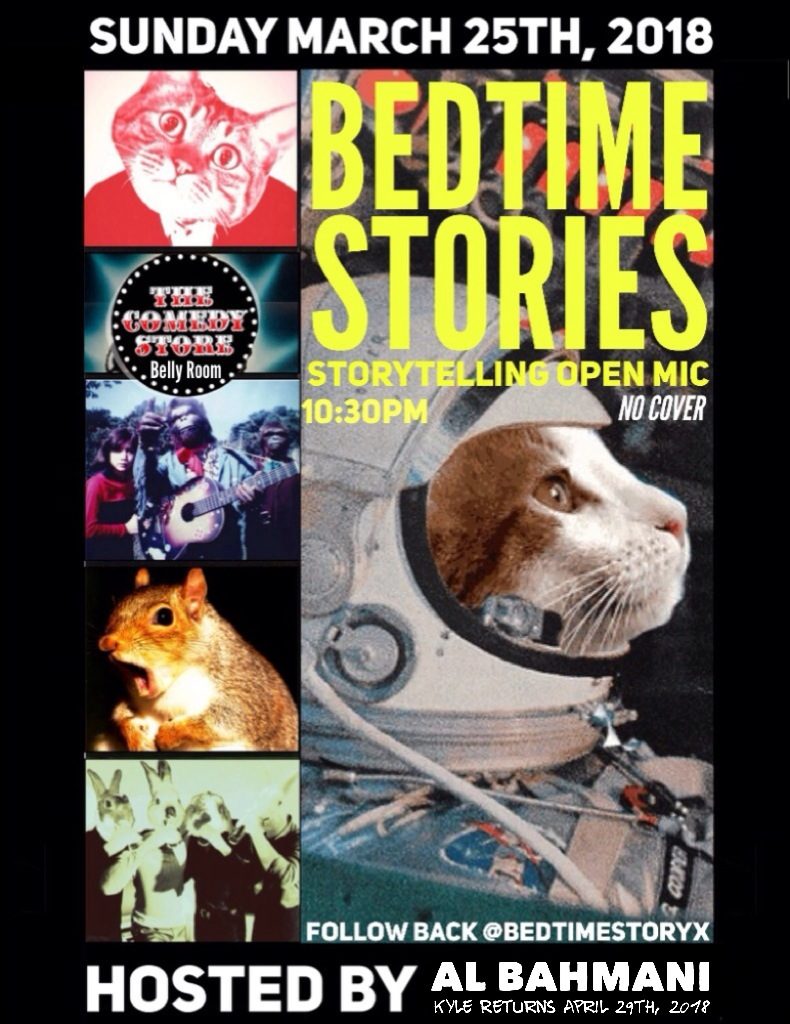 "The toilet paper had a baby on it and it winked at me."
"And that's how I found out I'm not made for cage fighting"
"The music is bumpin' so loud, she won't smell this."
"I got an inflatable Dick costume, $65.95!"
"They were normal till they found the bodies in the basement."
"By the time we got home, there were 15 people protesting with us."
"So I meet the guy with the lie detector at the Arby's on Sunset."
"Sometimes after a vasectomy, it fixes itself."
"That dude got the devil in his eyes. You got you into this mess. I'm sorry, but I got to go." – Nia DeBose
Kyle Ray's Bedtime Stories at the World Famous Comedy Store: Real Life Real Funny. If you're interested in storytelling Kyle Ray even wrote a pretty solid guide here. Kyle's in Vegas right now, I'll be hosting. For tickets click here…
"So Joey (Gaynor) what side were you on during the comics' strike?*"
"The right side."
"And that side is?" asks "I Am Sam Kinison" director Adrian Buitenhuis. 
* (For more information on the strike, you can read more about it in William Knoedelseder's book "I'm Dying Up Here"! Season 2 Premieres on Sunday, May 6 at 10 pm ET/PT. It's Jim Carrey's baby, starring Melissa Leo and Ari Graynor, Al Madrigal, Erik Griffin, Rick Overton, Andrew Santino, Earl Skakel and more!**
**Not a Spoiler TV show wise, names, histories, legends have been fudged enough to make your own speculations. That's half the fun. Season 2 of Showtime Series produced by Jim Carrey gets released in May!)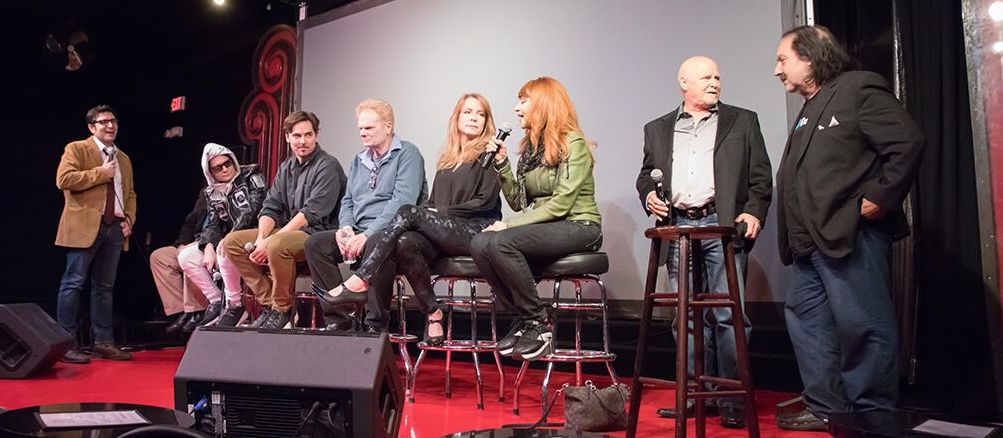 Left to right Me, Joey Gaynor behind Corey Feldman, Adrian Buitenhuis, Dan Barton, Felicia Michaels, Judy Tenuda, Bill Kinison & Ron Jeremy Photo by Jerry D Photography 2017.
Some folks get to represent Houston, with an Astros jersey. Me, I get to moderate a panel at the Comedy Store's Main Room for "I Am Sam Kinison", a documentary about Houston's greatest comic.
"Houston has a comedy scene?"
Every time I hear that from a fellow comic, I honestly want to vomit blood on their shoes. That goes double if they're from Houston.
Yeah, Houston has a comedy scene.
In fact, Houston was where Bob Newhart was given his chance at recording "The Unbuttoned Mind" when Chicago wouldn't take a chance on him. Houston also extended the chance for Mitch Hedberg, Doug Stanhope, and Louis CK and many more to record their albums at the old Laff Stop on West Gray. Houston was also the city that gave a former Pentecostal preacher named Sam Kinison a second wind as a stand-up legend.
What Snoop Dogg is to rap in Long Beach Sam Kinison is to comedy in Houston. From Bill Hick to Ralphie Maye to Carl LaBove to Rob Mungle to Slim Bloodworth to Olivia Arrington to Danny Rios to Caroline Picard to Reverend Bart to Warren Wright to many many more names who I got to tell Bill Kinison himself.
"Many more of them burn out self-destruct, goddamn do they burn brightly." I shake Bill's hand and he laughs.
Even though he's been dead for more than twenty years, you can hear that primal scream in Joe Rogan, Joey Diaz, Bill Burr, Doug Stanhope, Erik Marino and so many countless others who were influenced by the man. Each comic took that intense wave of dark energy and rode it off into their own direction. And it gets bigger if you include the number of comics influenced by those he's impacted.
To do a proper Sam Kinison doc you'd need an unlimited budget and the running length of a Ken Burns documentary series to even barely scratch the surface.The filmmakers did the best with what they had time and budget to allow.
Did you know it costs 20,000.00 to license Sam's "Wild Thing" music video?
Ultimately the hope is that the documentary is watched by a new generation of fans and comics who decide to dig deeper. Everyone has their own Sam Story and as far I'm concerned they've all been toned down to be believed.
Other things of note regarding the documentary. There's Houston Comedy Workshop Annex footage that has been hanging around in a garage for thirty plus years. I also found myself starstruck by Judy Tenuda. There's just something about a woman with an accordion. If you're the smartest and funniest person in the room, you're in the wrong room. I've never been so glad to be in the right room.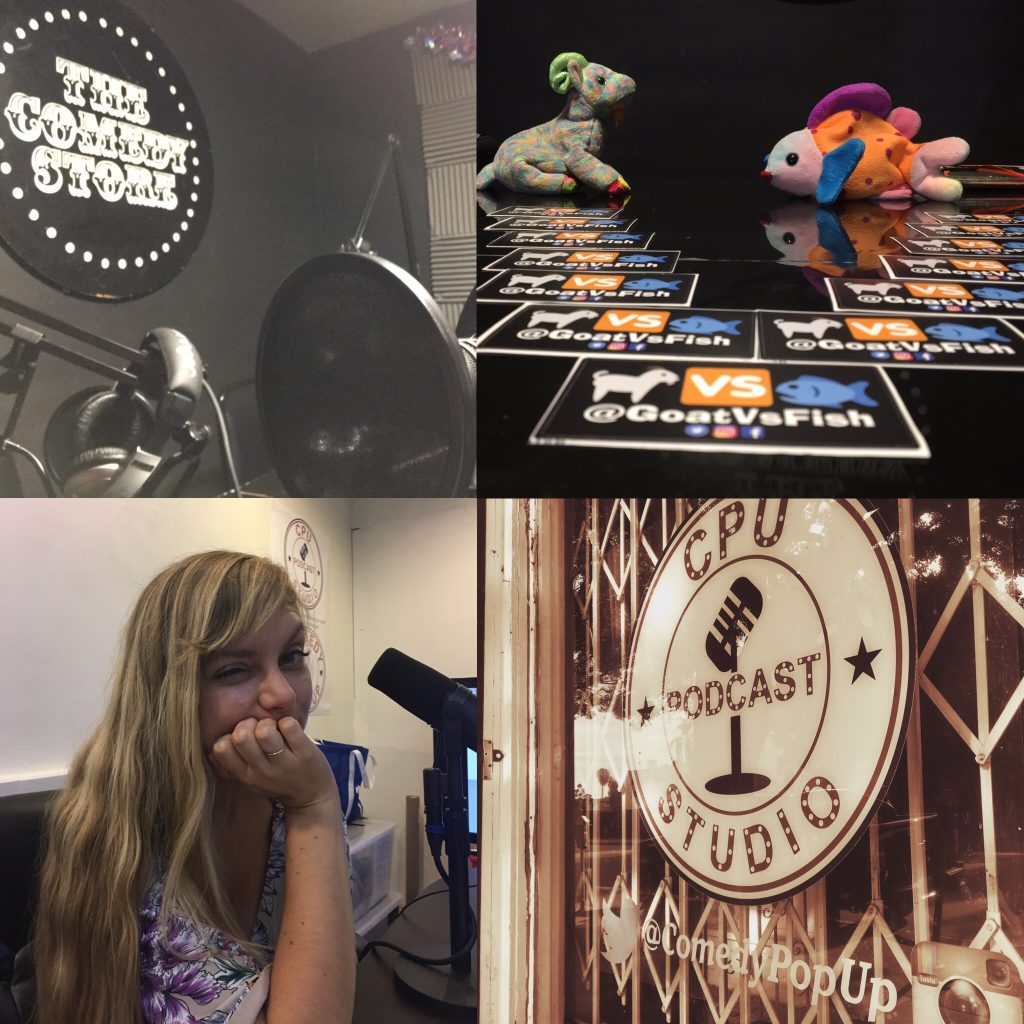 "Have you thought about doing a podcast?" Mike Schmidt asks me.
"Eh, I only listen to a few."
"Al, as a comic, you need to expand your horizons. You work hard and I'm offering you an opportunity to expand."
"I don't know? What it would be about? It's gotta say something."
"Exactly. Think about it and pitch me something."
I peek through the Comedy Store Original Room and catch a snippet of Argus Hamilton as he shoots out a new one political one-liner. Knod my head and wave to various comics as I duck and dodge my way to pick up drink buckets for comics to slip their names in.
Later that night, Sarah Kenny picks a name out of the bucket.
"Let's give it up for Goat Vs Fish!"
In the beginning, there was goat and fish! The Goat-Fish! And the goat versus the fish! And the fish Versus the goat! All is goat versus fish! There is no alpha or omega! No good or evil! No black or white! There is only goat versus fish! Only one question, "Are you a goat or are you a fish?" This one who calls himself, Joshua Meyrowitz, are you goat of fish! , He then points at Joshua Meyerowitz.
I don't know!
Answer me!
I knew you were going to ask me that question.
I now produce The Goat Vs Fish Podcast every week at the World Famous Comedy Store. It's about 20 plus episodes in and quite honestly like FLCL, I don't get it but I enjoy the hell out of it. You can download an episode from iTunes and wherever fine podcasts are found.
And I also help produce "Andrea Loves Everybody" at Comedy Pop Up Studios with Andrea Guzzetta and Paul Anthony Verdugo. Every episode Andrea explores emotional minefields with an inquisitive mind, a sharp wit, and an open heart. Also available on iTunes and wherever fine podcasts are found.
So I'm producing podcasts I want to listen to now.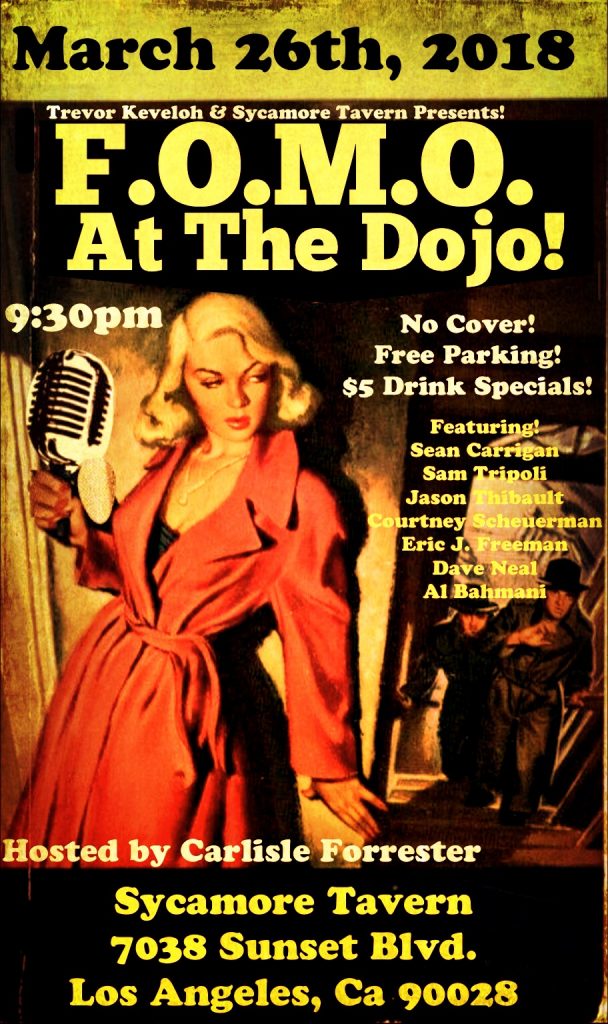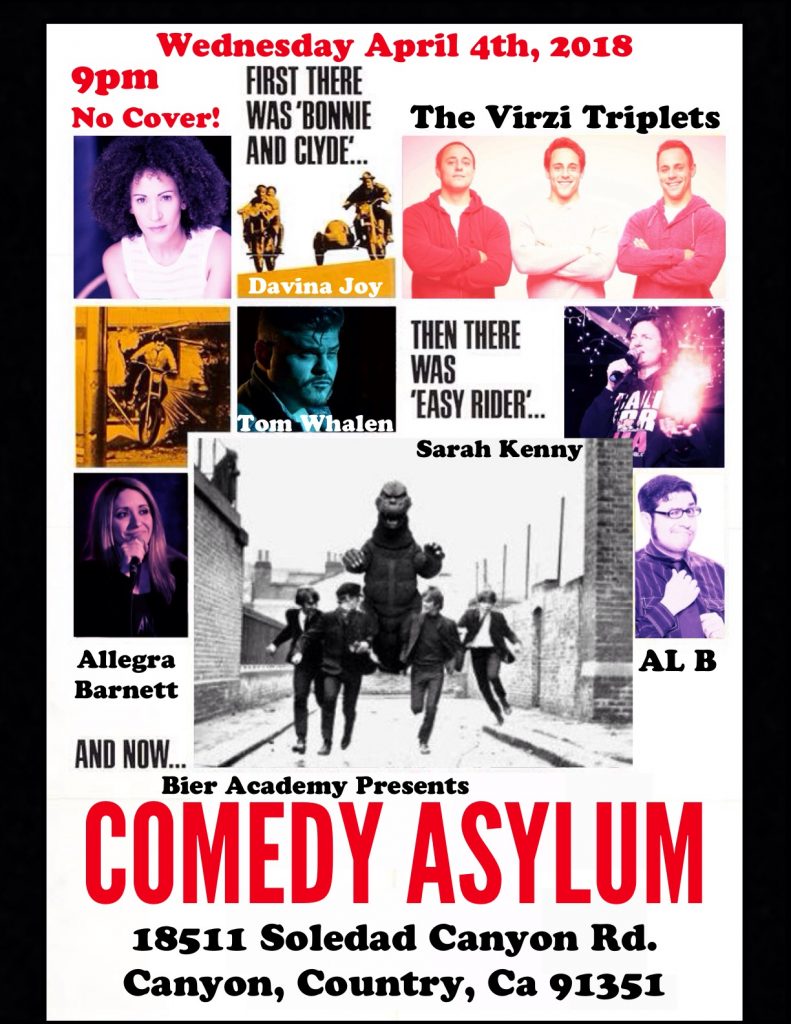 And I've been showing up on tv shows, but that's another set of hijinks. More to come! What and where I honestly don't know.