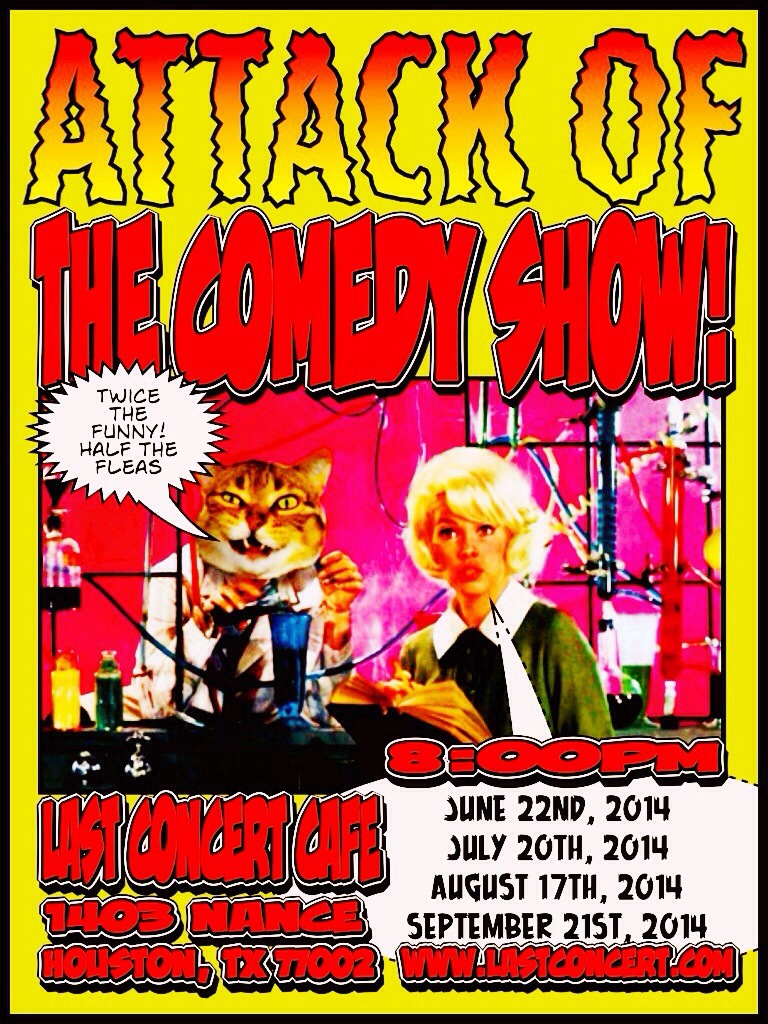 2 Years Running Strong!!
Attack of the Comedy Show Returns To Last Concert Cafe With a Bang!
My good friend Slim Bloodworth
graces the stage!
Come see the Texan who captured the heart of the Armed Forces and Canada!
Also Featuring The Funkiest Mismatched Cast of Characters!
Lena Silva! Jami Shofner Carl Hunter Michael Dimitrius Paras, Micah Green Slim Bloodworth
I'm hosting!
We Even Got A Write Up In The Free Press Houston!
http://www.freepresshouston.com/damn-these-vampires-the-best-of-the-week/